The Northern Governors' Forum and customary rulers from the district are holding a crisis meeting in Kaduna State.
Top on the plan at the gathering are issues identifying with the Value Added Tax (VAT), weakness and monetary issues going up against the area.
The gathering, which is occurring at the Executive Council Chamber of the Kaduna State Government House, is led by the Governor of Plateau State, Simon Lalong.
Those in participation incorporate the legislative leaders of Katsina, Sokoto, Kaduna, Borno, Nasarawa, Jigawa and Gombe.
The legislative leaders of Niger, Kogi, Benue, Niger, Zamfara and Taraba states are addressed by their appointees.
Likewise present are the Sultan of Sokoto and the Chairman of Northern Traditional Rulers Council, Abubakar Saad.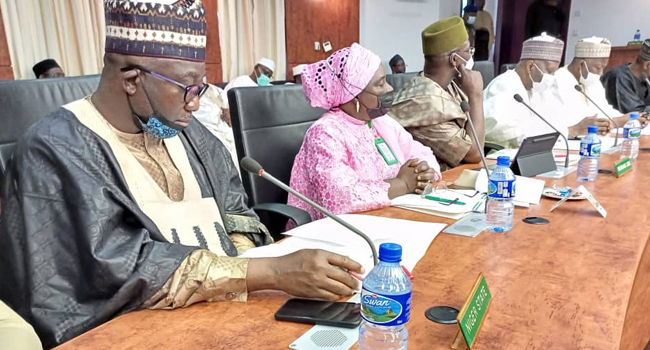 The Shehu of Borno, the Emir of Zazzau, Nuhu Bamali, Estu Nupe, Emir of Kano and other illustrious dads are additionally going to the gathering.
In his comment, the host lead representative, Nasir El-Rufai said the northern area is confronting serious monetary and security challenges that require the assembling of the crisis meeting between the lead representatives and conventional rulers.
As per El-Rufai, the discussion will assist with diagramming a way forward to manage these issues.
While featuring the plan for the gathering, the administrator of the discussion, Simon Lalong, unveiled that the lead representatives will take a typical situation on VAT assortment and the encompassing contentions.
Last month, the Federal High Court in Port Harcourt had in a judgment held that Rivers State has the capacity to gather VAT inside its locale.
Nonetheless, the Federal Inland Revenue Service (FIRS) tested the judgment of the lower court at the Appeal Court.
At the Court of Appeal, Lagos State additionally documented an application to be gotten together with Rivers State as co-litigant in the allure recorded by FIRS.
After discussions and thoughts, the Appeal Court requested gatherings in the suit to keep up with the norm forthcoming the assurance of the allure.