SAHARANEWS – A woman delivered her new-born by the road side after she went into labour on a motorcycle headed for the hospital, where she planned to put to bed.
The Ghanaian woman who is yet to be identified, was lucky to have Rita Wurapa, who is the District Director of Health and a Ghanaian nurse, Rose Ayivor on the street when she went into labour.
District Director Rita Wurapa and Public Health Nurse were on an assignment to Dambai and Nkwanta in Ghana when they saw a heavily pregnant woman in distress on a motorcycle.
A huge crowd had already gathered around the woman, looking helplessly at the woman in a pool of her own blood.
Rita Wurapa who is a well experienced Public Health Servant got into her element, moved closer to the woman and found out her water had broken, with the baby's head almost out.
Right there in the middle of the street, District Director Rita Wurapa and Nurse Rose Ayivor helped to deliver the baby in the eyes of bystanders.
The Health Officers told other women standing by to form a protective circle around her with their clothing in order to shield her nakedness.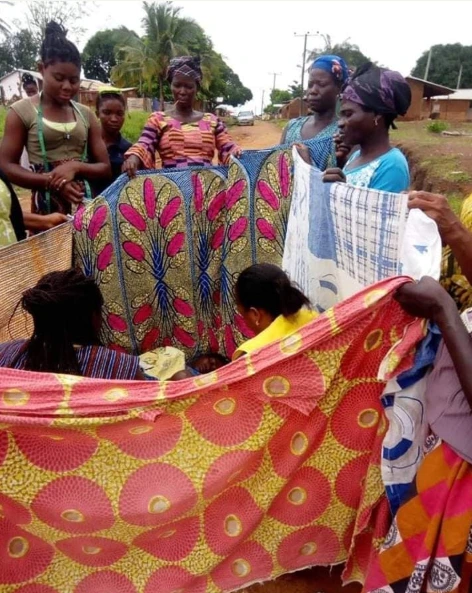 After the baby was delivered, both mother and child were sent to the nearest hospital for proper medical treatment. According to reports, both mother and newborn are doing well. There was no complication with the childbirth.
This is a really commendable act worthy of emulation.
GRAPHIC CONTENT (Viewers Discretion)